Diagnose and treat your next UTI from your phone.

Just pay shipping. Limit one kit per customer.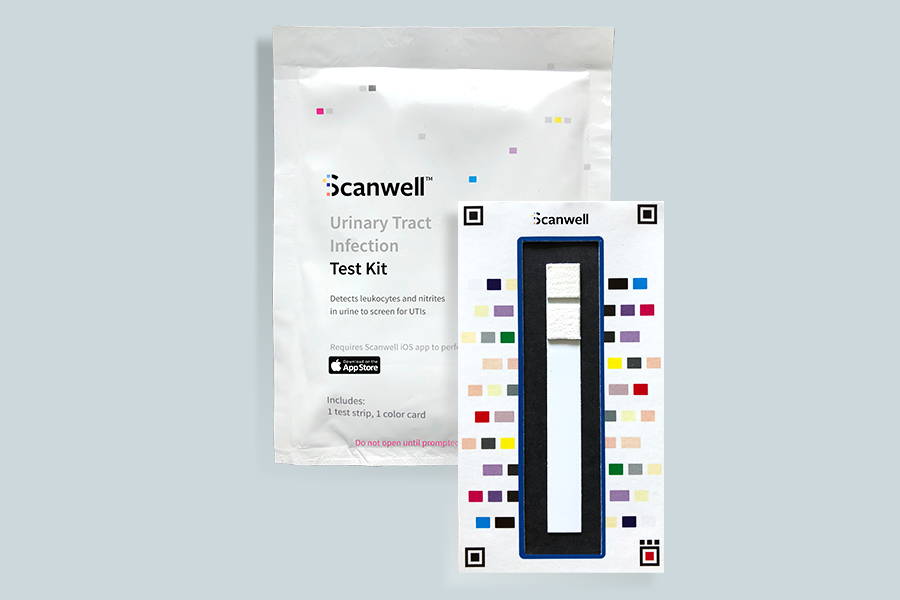 ---
This test kit syncs with the free Scanwell app to identify a UTI in just 2 minutes. Need treatment? Our board-certified doctors can confirm diagnosis and send a same-day prescription to your local pharmacy, all for less than the average copay.
No insurance necessary.
---
UTIs are the WORST. That's why our test kit is designed to be used at the first onset of symptoms. As soon as something feels, looks or smells off -- it's time to test.
If you have your smartphone and a test kit on hand, you can test from anywhere you feel comfortable.
Studies show that without a urine test, 50% of suspected UTI cases are incorrectly diagnosed.
Our test kit and app provide the same level of accuracy as seeing a doctor in-person, without the hassle of scheduling to see one. If you need treatment, our doctors can write a prescription same-day.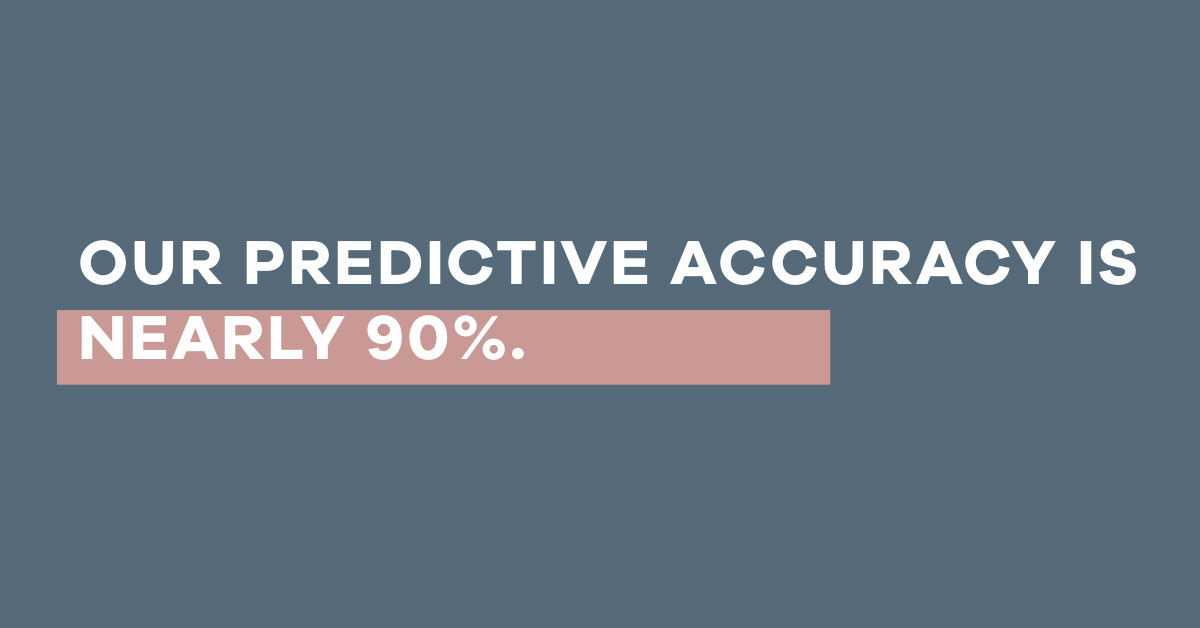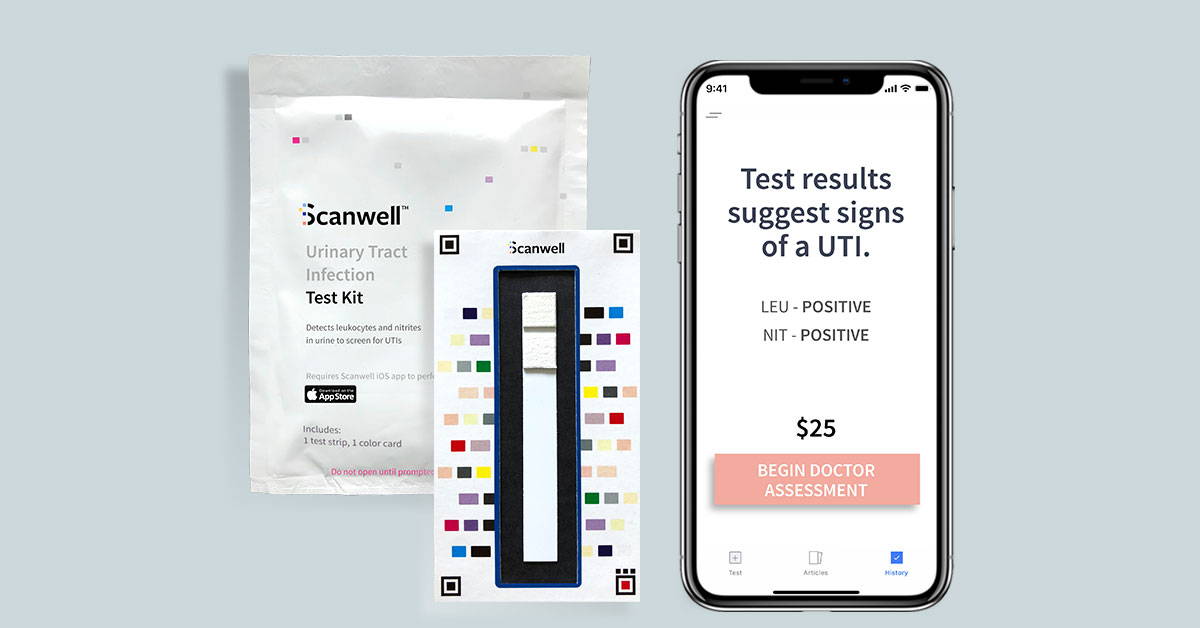 Our kits are FDA-cleared, and our test strips are the same as those used in clinics, urgent care, emergency rooms, and hospitals.
For a limited time, get a UTI test kit at no charge. Just pay shipping.
Limit one kit per customer.